Podcast: Play in new window | Download
In this episode we talk with Carol Feller, knitwear designer, teacher, and co-creator of  Nua Yarn. Carol lives in Cork, Ireland. Then expert talk with Amy King of Spunky Ecelctic about the Merino, Yak, and Linen blend that comprises Nua.
Show Notes: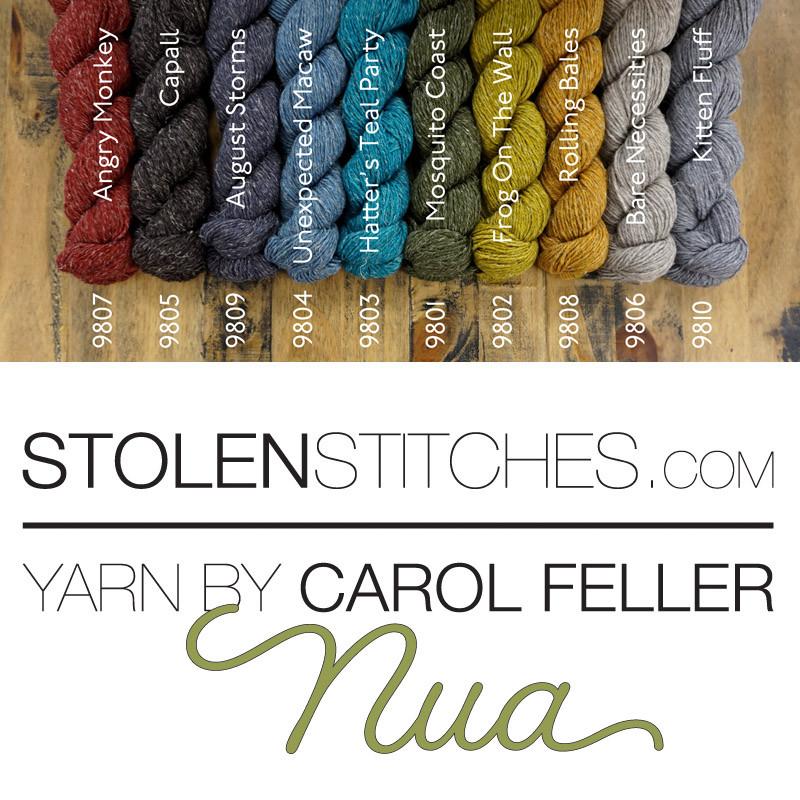 Carol's Website: http://stolenstitches.com/
Technical stuff:
Sport Weight yarn is right between DK and fingering weight. To learn more about yarn weights, check out Miriam's Yarn Weight Chart.

copyright Miriam Felton, From Twist & Knit

If you want to hear more from Amy, you should check out her book on spinning for the yarn you want – Spin Control (affiliate link).
A bit about yak fiber production
PSA: WASH AND BLOCK YOUR SWATCHES!

If you've enjoyed this podcast, please share it via social media, or leave a 5-star rating in iTunes. It really helps the podcast to grow and find more audience. I'm looking for sponsors as well, so if you have any suggestions or if you would like to sponsor the podcast, I'd appreciate an email about that (miriam@yarnstoriespodcast.com).
This podcast was produced in Salt Lake City UT, with production help from Sid Fallon. Music is by the ever illusive Breakmaster Cylinder.
Next episode in 2 weeks!
Enter here for a digital copy of the Nua Collection, Vol. 1!

Contest by Rewards Fuel.